What better way to ring in the new year than with [iSax Laboratories]' charming little project that replaces a doorbell with a Maneki-Neko cat figurine to ring a physical bell?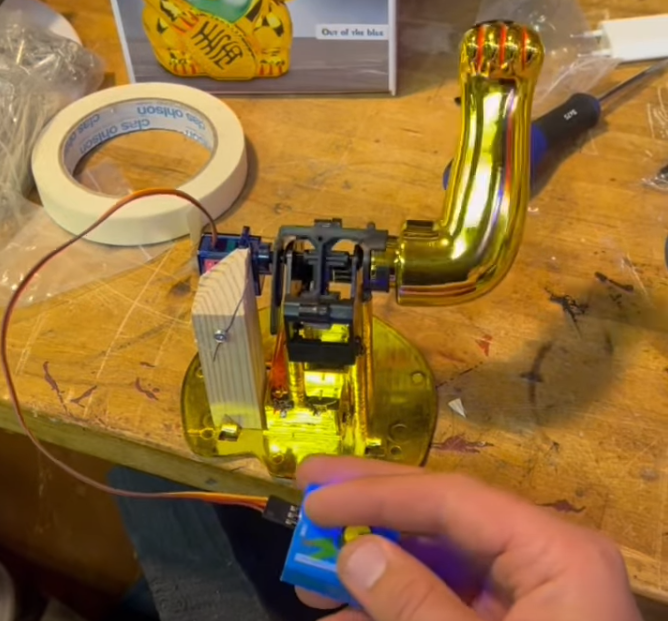 Details are unfortunately a bit light, but it looks like the Maneki-Neko cat was disassembled to allow for a small SG92R servo motor to attach to the arm pendulum mechanism. [iSax Laboratories] added wooden platform where the Maneki-Neko cat figurine is mounted along with some indicator lights, switches and the physical bell, with a cavity routed out in the base to allow for the Arduino Nano microcontroller.
[iSax Laboratories] has what looks to be an Assa Abloy Svara 23 wired answering machine, which has one of its output lines connected to the Nano to sense when a doorbell signal has come in.
The Maneki-Neko cats are cute, easily hackable figurines and we've featured them in the past, using them as everything from hit counters to POV displays.
Be sure to check out the demo video after the break!