We all know the basics of how metal casting works, a metal is heated up to melting point and the resulting liquid metal is poured into a mold. When the metal sets, it assumes the shape of the mold. It's a straightforward way to reliably replicate a metal item many times over, and the basics are the same whether the metal is a low-temperature alloy in a silicone mould or a crucible of molten steel poured into a sand mould.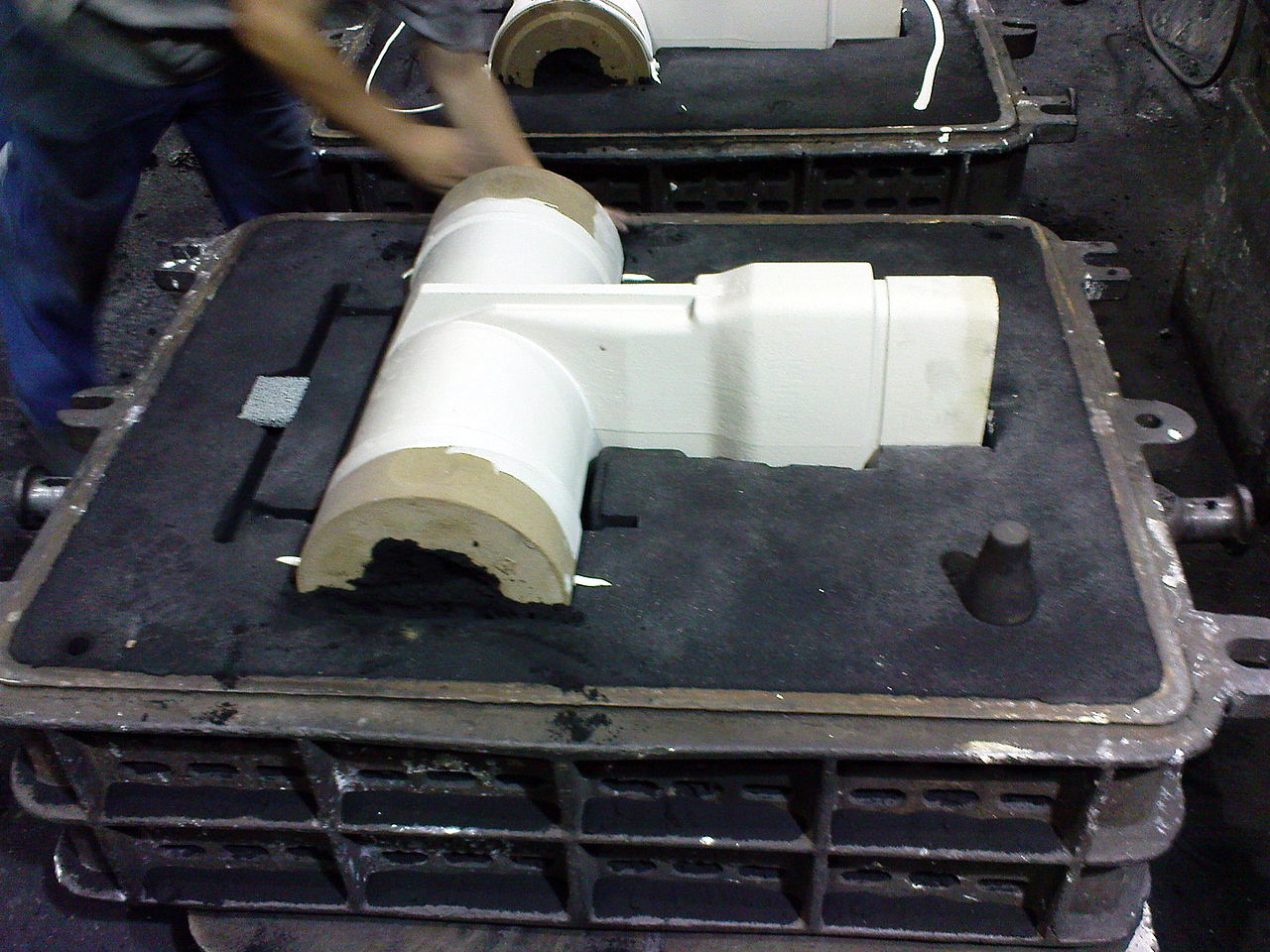 What we all understood as casting in our conversation was sand casting. Sand is packed around a pattern of the piece to be cast, and then the pattern is removed leaving a cavity in its shape which becomes the mould. There are refinements to this process and the mould is frequently formed in two halves, but it's something that's even practical to do in a hackerspace level setting.
A refinement of sand casting is so-called lost-wax casting, in which a hollow wax model of the piece to be cast is packed around with sand, and when the metal is poured onto the top of it the wax melts and allows the metal to take its shape. A variation on this appears here from time to time, so-called lost-PLA casting, where the wax model is replaced with a PLA 3D print.
Injection Molding For Metals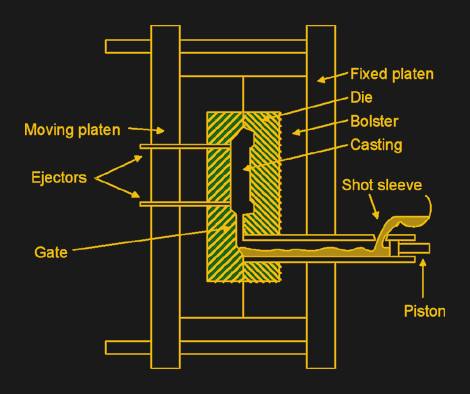 Where our confusion crept in was with die casting. We could recognise a die-cast piece, but just what is die-casting, and how is a die-casting made? The answer there lies in mass-production, because a snag with sand casting is that  a sand mould can be labour intensive to produce. Much better to come up with a quick-turnaround process that re-uses the same mould over and over, and save all that time!
Enter the die-casting, to metalwork what injection moulding is to polymers. The die is a mould made out of metal, usually with liquid cooling, and the casting is done not by pouring but by forcing the molten metal into the mould under pressure. The whole process becomes much quicker, meaning that it can become a piece of process machinery spitting out castings rather than a labour-intensive individual task. The metals used for die-casting are the lower temperature ones such as aluminium, zinc, and their alloys, but  you will find die-castings in all conceivable places.
It's obvious that Hackaday editors are not experienced foundrymen even if some of us grew up around metalwork, but we know that among our readers lie genuine experts in all sorts of fields. If that's you and you operate a die-casting machine, please take a moment to tell us about it, we really would like to know more!
Header: Constantin Meunier, Public domain.