[Danielle Boyer] is Ojibwe: Sault Ste Marie Tribe and passionate about preserving vanishing indigenous languages. She's invented a shoulder-worn talking companion, called a SkoBot, to teach STEAM to children through building robots programmed with indigenous language lessons and founded the STEAM Connection to give them away.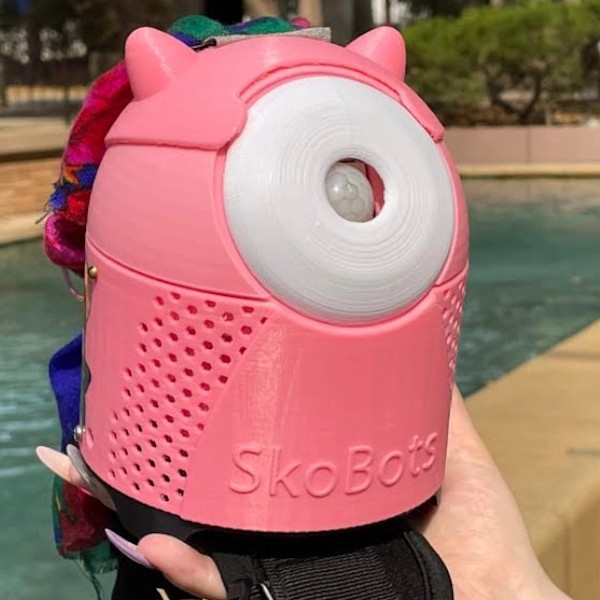 Through her Every Kid Gets a Robot program, more than 8,000 ESP32-based kits have been distributed to students. With a total cost of less than $20 USD, the 3D printed bots help democratize access to robotics. As many rural areas lack access to high-speed internet, they are designed to be controlled locally by the student's phone.
During an interview on WBUR in Boston, [Danielle] recalled that one of her students once said that she was the first Native person they'd seen in robotics, and she inspired them to get into it. "That really made me emotional and inspired to see the power that us being ourselves has and being authentic to ourselves, to our community, I just think that's such a beautiful thing."
Learn more about the impactful and fun work [Danielle] is doing at the STEAM Connection that scored her an invite to the White House, see a preview in the GMA video after the break, and watch for her plant-based BioBotz coming later this year.
This isn't the first time we've seen robots invade the classroom: from student-built "Battle Bots" to the modular 3D printed SimpleSumo project, these educational initiatives can help teach the basics of electronics and software development in a more engaging way than simply reading theory from a textbook.